The Future of Home Improvements
We are excited to pioneer innovative operation practices that may play a major role in reducing societies carbon footprint. A large portion of profits will be re-invested into the company to build a more sustainable closed loop system. We hope to be successful in our ambitions and set an example for other companies to follow. Our goals:
build a self-sustaining solar powered electric truck/trailer
build a processing plant to break down old windows into raw materials for manufacturing
Recycle the majority of windows and doors we remove (vinyl frames, aluminum frames, glass)
Feel free to reach out to us to share your thoughts and ideas. Thank you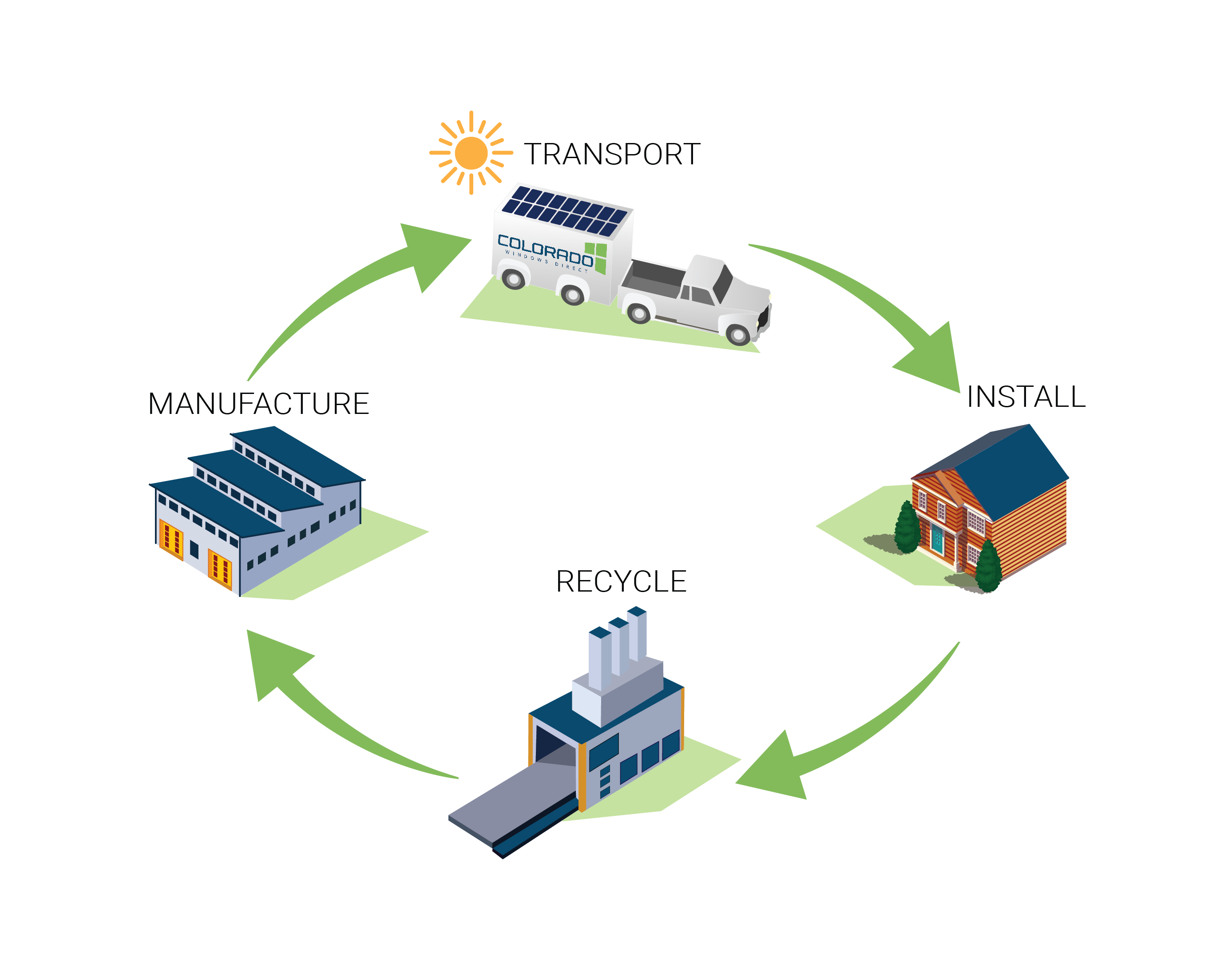 1% of Profits donated to 350 COLORADO
We are proud to support the work of local non-profit 350 Colorado, an organization working locally to help build the global grassroots movement to solve the climate crisis and transition to a sustainable future. 350CO provides communities across Colorado a framework to organize successful campaigns to advance climate justice, with efforts centered around promoting climate solutions and a just transition to 100% renewable energy, and advocating for just and equitable climate policy solutions.
Over the last 9 years of organizing, 350CO has established itself as the largest Colorado-based grassroots organization focused on solving the climate crisis. The organization mobilizes thousands of Coloradans to take action on key climate issues – and anyone can get involved in working for change. You can learn more and join at www.350Colorado.org